Guests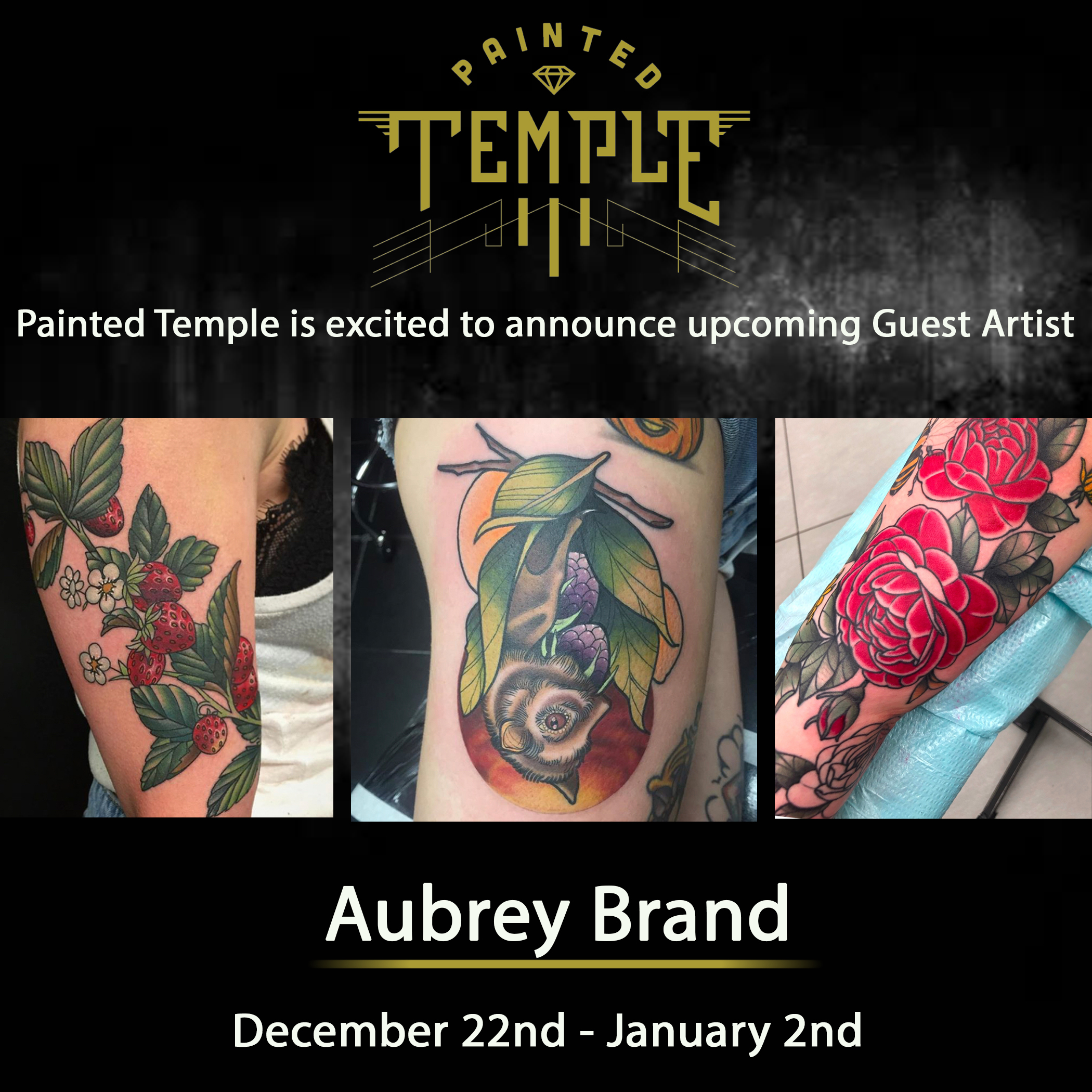 Aubrey Brand will be in town with Painted Temple Tattoo & Art Gallery to guest spot from Gainesville, Florida! Check out her work on Instagram; @fringeprint.
She will be with us from December 23rd - January 2nd! To schedule your appointment, please contact Aubrey directly; fringeprint@gmail.com. Don't miss your opportunity to get tattooed by this incredible artist!
---
About Aubrey:
"I'm Aubrey and I've been tattooing going on six years, my style can be defined as illustrative/ neo-traditional. I love tattooing plants, fruit, flowers and animals but I also enjoy the challenge of trying out new styles and subject matter. I appreciate the process of collaborating with each person to create a unique tattoo piece! When I'm not tattooing, I'm usually drawing or painting and spending time with my dog, Alaska."